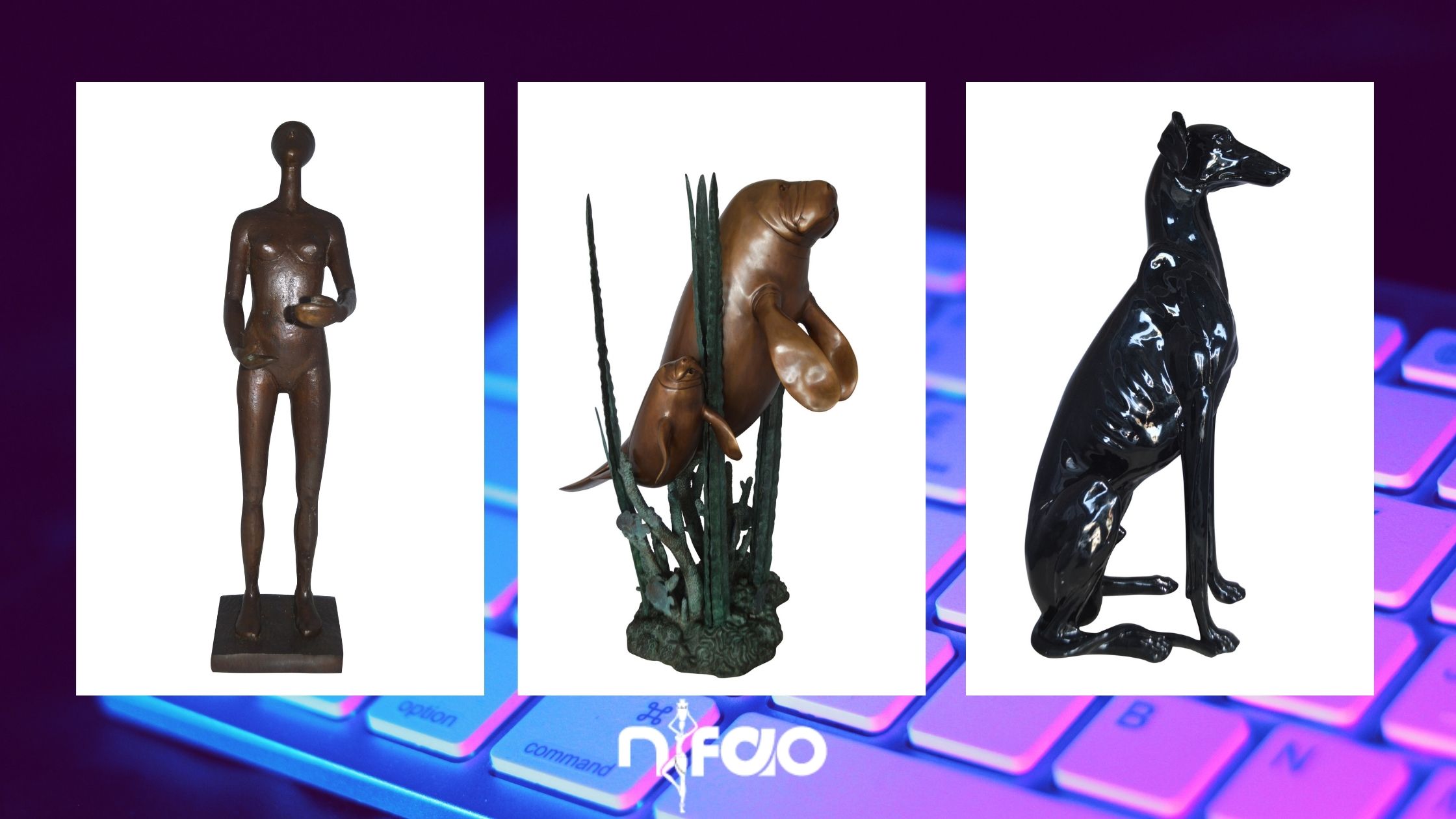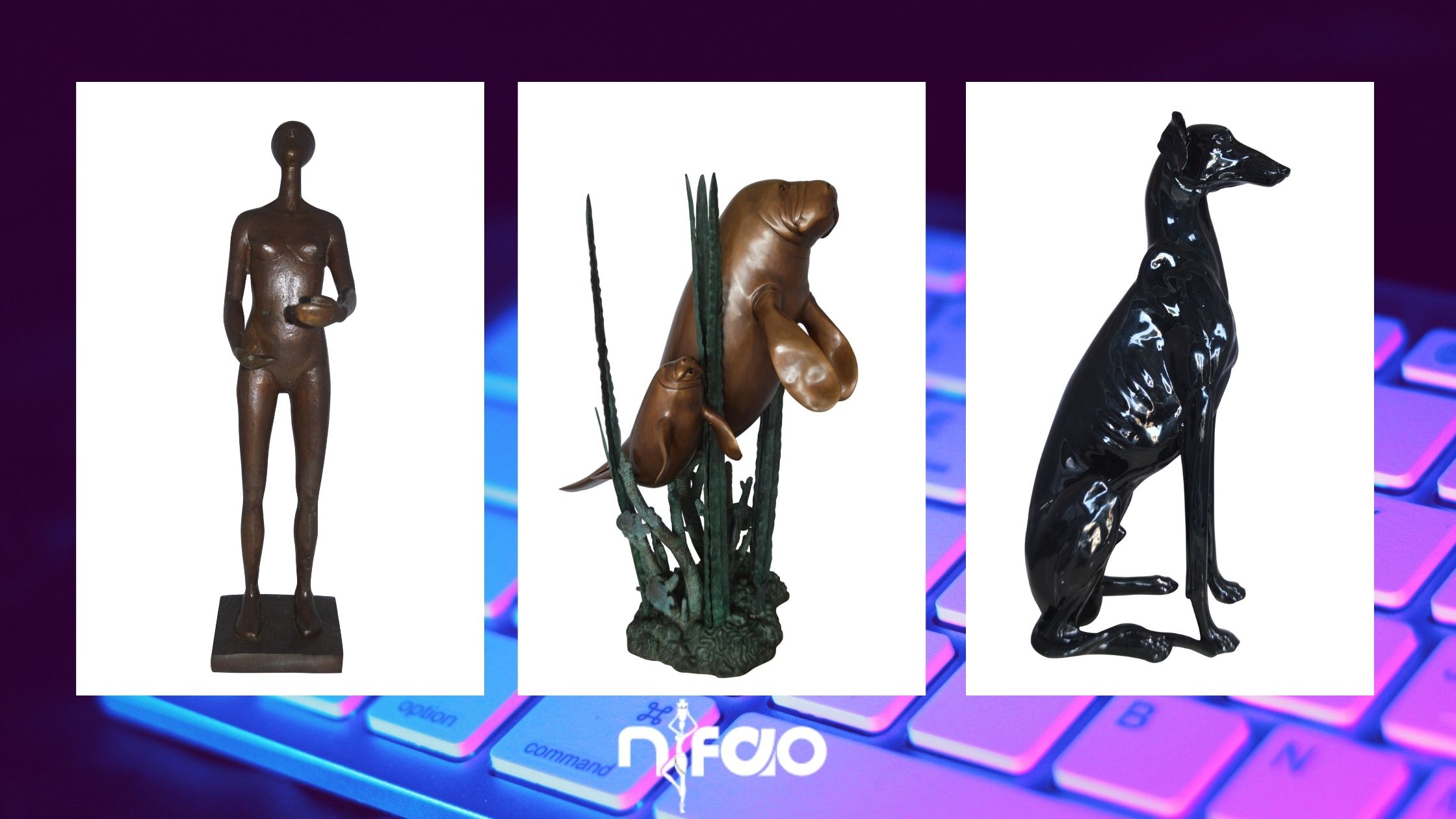 Bronze Statues are the most creative arts of the current age. If you like artistic works then you will like our Bronze statues.
Our souls need nourishment to stay alive and healthy the same way our body needs food. So what's the best way to feed your soul? Art, of course.
From the beginning of time, we have been creating different forms of art to nourish our souls. Some artists make art, and some people admire that art.
There are museums and galleries where people express their hearts by creating art and find pleasure in those artistic delights. But the best way to sustain your soul with art such as bronze statues, modern art, paintings, etc., is an antique shop where you can find art that can satisfy your heart. 
And the best place to find the best forms of art is NIFAO.Com.
NIFAO is an online outlet for numerous kinds of art, including bronze sculptures, wall paintings, bronze fountains, figurines, modern art, wooden sculptures, furniture, and so on.
Today, Nifao is one of the most prestigious art shops to find both antique and unique art crafts. But the journey wasn't a short one – it is an old and vintage shop that comes a long way. Perhaps, that's why the founders of this quaint shop understand the difference between ordinary things and art.
For example, there may be countless bronze statues and sculptures that you lay your eyes upon. But there are only a few that can move your soul, and nifao accumulates those pieces so that you can find only the best works of art here.
The sanctuary of artistry
Nifao.com warmly welcomes both the artists and the art enthusiasts. Here, different artists share their works, and Nifao takes their art to show the world in all its glory. This is the meet-place of art and soul – a diverse collection of art touches the soul and gives you a taste of divinity.
The Collection
The Fine Art Outlet has a collection to envy, especially if you understand art. And let me tell you, each one of the pieces is stunning in its way.
Here are a few categories of the collection.
Bronze sculptures have been around for a long time. These have been linked to a variety of historical personalities as well as significant events. For a variety of reasons, bronze sculptures are famous.
The biggest reason, though, is its endurance – sculptors can make sculptures from various materials, but nearly none of them have the stability that bronze does.
Nifao collects the best works from the artists and sells them to collectors. There are many other sorts of bronze sculptures on the website, including Remington Statues, Golf Statues, Children Sculptures, Bronze Fountains, Animal Bronze Statues, and many more.
You can place these statues in various spaces of your home or office – garden, hallway, the living room, or wherever you like.
Bronze Fountains
Along with bronze statues, bronze fountains are another famous craft that has been in the trend for centuries. And to be honest, we are not getting tired of them any time soon. These fountains are well-known and quickly capture the hearts of many art fans.
In addition, these provide an excellent view of your yard. You can use a magnificent bronze fountain to re-create your garden or lawn. You will find fountains of various sizes and shapes at nifao. Either you want a unique design or something from the bygone era – you will find it at the shop.
The fountain is better fitting to outdoor spaces than indoor areas. So, try to position it in the center of your garden, where you can see it from every angle. If you have adequate space, you can even put it inside your home. Simply keep it in the finest location so that everyone may enjoy the view.
Bronze Bird Statues
Birds are amusing, smart, and simply incredible creatures. Not only do we find our feathered friends fascinating, but so do many sculptors. That is why they enjoy sculpting the priceless moments of the birds.
You can decorate your home and yard with these bronze statues of various types of birds since they have the wonderful potential to create a dynamic yet tranquil ambiance.
Children Bronze Statues
The next best thing about having real children playing around and being cute on your lawn is perhaps the fantastic children's bronze statues.
You can have them in the garden or anywhere you seem fitting, and these statues will lighten up your day a few notches.
Resin Statues
Alongside bronze, the resin has recently become a popular material for casting statues, figurines, award statuettes, and other items. When it comes to casting your favorite character's figure, nothing beats resin.
You can find resin sculptures in a variety of gift shops, art galleries, and other establishments, even order online once you've decided which one you want. You can purchase resin bronze sculptures from a variety of internet retailers. Nifao.com is one of the most excellent places to buy various types of statues and antiquities.
Modern Art Statues and Sculptures
This is the time of modern art. Modern art, including statues and painting, demands the attention of the masses with their intriguing patterns and mysterious ways of presenting the artists' thoughts.
Animal Bronze Statues
For obvious reasons, animal sculptures are the greatest sort of bronze sculpture for gardens and yards. They, for example, do not look out of place and bring your garden to life in a natural way.
Many famous animal categories will fit perfectly with your garden's peaceful and yet vibrant environment. A few renowned animal sculptures to consider are – hound dog, wolf, frog leaping, etc.
Paintings
Paintings are perhaps the most popular form of art. The styles of wall art vary greatly – fine art, modern art, impressionism, pop art, surrealism, etc.
There are reproductions of great works of art available, so if you like them, you can purchase one or two for your wall. And Nifao will provide you with the best thing you want.
Purchase bronze statues and other art at the most reasonable price
Art doesn't have to be ridiculously expensive. That's why, Nifao.com offers high-quality paintings, bronze statues, and other sculptures at very reasonable prices.
You can compare the prices and the quality of the products with other stores, and you will find that we have the best art crafts at affordable prices.